Many of us should be familiar with Blogger's blogging platform. In fact, some of you may already run personal or interest weblogs on Blogger (aka Blogpot).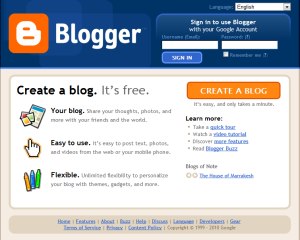 Do you know that Blogger.com allows you to use your domain name as your blog's web address? You are no longer stuck with having yourname.blogspot.com as your web address!
Here's how.
Firstly, you must already have a blog on Blogger. If not, just create a blog now.
Thereafter, follow the step-by-step instructions to point your domain name to your Blogspot blog (with your GoDaddy.com account).
To make the guide more intuitive, I've added two screenshots of the GoDaddy account below.
After completing step 2, you will see the domain manager in your GoDaddy account as shown below.
The Total DNS Control here will show up after you complete step 4.
When you do complete the instructions, please note that it takes up to 72 hours for the DNS settings to propagate. It usually takes much lesser time. This is the same for every domain name.
Your Blogger account blog will now have a cool domain name!
Logen L.